TDRA's Newest Partner is Unity Health Toronto
About the TDRA, Announcements, Partnerships, Research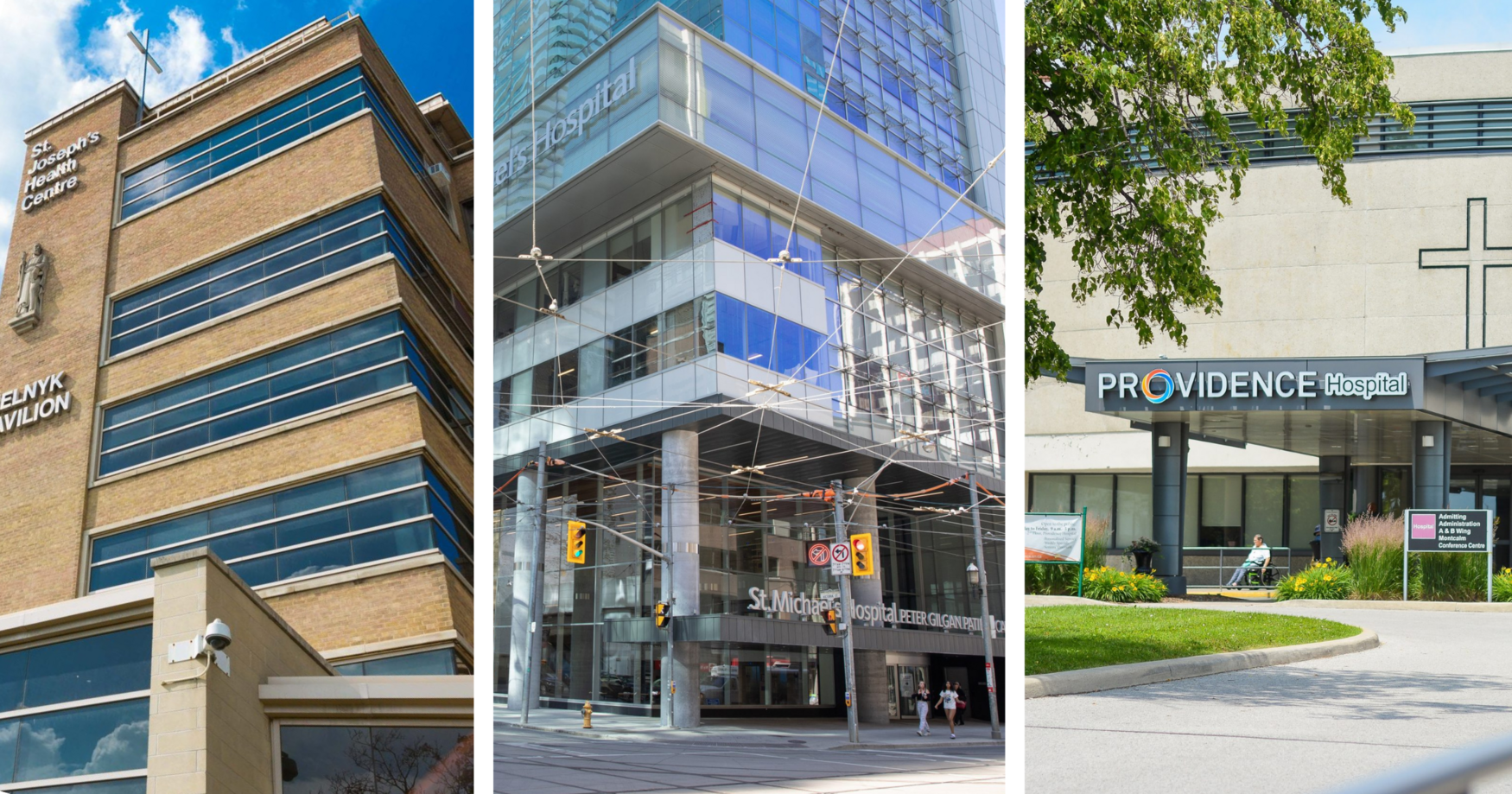 The Toronto Dementia Research Alliance (TDRA) is pleased to welcome Unity Health Toronto as a partner. Over the years, Unity Health has actively contributed to numerous TDRA initiatives. Formalizing this partnership will be hugely beneficial for researchers, clinicians, and people living with dementia and their caregivers/care partners.
Unity Health, comprised of St. Joseph's Health Centre, St. Michael's Hospital, and Providence Healthcare, works to advance the health of everyone in their urban communities and beyond. The health network serves patients, residents and clients across the full spectrum of care, spanning primary care, secondary community care, tertiary and quaternary care services to post-acute through rehabilitation, palliative care and long-term care, while investing in world-class research and education.
Established in 2012, TDRA is a collaboration among the University of Toronto, Baycrest, the Centre for Addiction and Mental Health, Ontario Shores Centre for Mental Health Sciences, Sunnybrook Health Sciences Centre, the University Health Network, and now Unity Health Toronto. TDRA is working together to better understand, prevent, and treat dementia by creating a stronger link between basic science and clinical research, embedding research into care, improving outreach and education to the community, and increasing the efficiency of collaborative research processes across the city.
Unity Health is one of the leading sites investigating the neurobiological correlates of neuropsychiatric symptoms in dementia. They are also leading several research studies investigating the pathophysiological link between concussion/Traumatic Brain Injury history and future dementia risk.
The hospital network has led and collaborated in cutting edge therapeutic trials with major academic and industry partners, such as the first clinical trial of photobiomodulation therapy in Alzheimer's Disease. Together with the other TDRA partner sites, Unity Health will be able to increase their collaborative research efforts, in particular as they pertain to biomarker-related studies, clinical trials and translational research, leading to increased research funding and translating ultimately into improved treatment outcomes for our patients and families.
"At Unity Health, Brain Health and Wellness is one of the four core pillars of our Research and Innovation strategic plan," says Dr. Ori Rotstein, vice-president, Research and Innovation at Unity Health Toronto. "This partnership will allow us to build on our excellence in this area and expand the opportunities for dementia research across the city. We are thrilled to join our esteemed colleagues in this collaboration and create the best care experiences possible for dementia patients through world-class research."
In gaining Unity Health as a partner, TDRA will benefit from the expertise that Unity Health clinicians and researchers can share in neuroimaging, long-term care, and the neuropsychiatric symptoms of dementia. Under Unity Health's strategic research pillar of Brain Health and Wellness, there will be many opportunities to collaborate on projects that advance TDRA's strategic aims of dementia prevention and the standardization of dementia care. Unity Health will also host our first Mitochondrial Innovation Initiative (MITO2i)-TDRA Fellowship at their St. Michael's Hospital site. St. Michael's has already significantly contributed to TDRA projects, including the BEAM and PACt-MD studies. Researchers at this site were also involved in the development of the Toronto Cognitive Assessment (TorCA).
"I am very excited for this great development," says Dr. Tarek Rajji, Executive Director of TDRA. "By welcoming Unity Health to TDRA, the whole community of dementia researchers will grow stronger and not with an additive but a multiplicative effect. Collaboration generates new ideas leading to new discoveries to better serve the people living with dementia. I look forward to a brighter future rich in diverse new initiatives working together as TDRA community."
Welcome to the TDRA community, Unity Health Toronto! We look forward to continued innovation and successes in our partnership.